Regular price
Sale price
$99.00
Unit price
per
Sale
Sold out
Embark on an immersive, story-based journey to deepen your understanding of Indigenous history and cultures.
Designed as a stepping stone for further exploration and real-world action, our engaging, one-hour Foundations course is ideal for both individuals and organizations.
✅ Unique storytelling-based learning experience
✅ Self-directed, one-hour format
✅ Instant account setup & access to learning materials
Take the Foundations course: a transformative journey through Indigenous history and cultures, brought to life through immersive storytelling and engaging micro-courses. Say goodbye to long, academic courses and hello to impactful, actionable knowledge that inspires change.
Stories ignite curiosity, empathy, and understanding. In this one-hour course, you'll explore Indigenous and non-Indigenous history and cultures while fostering understanding and empathy through the power of stories.
Foundations includes instant access to captivating course materials and a bonus toolkit, enabling you to continue building your knowledge and skills in Indigenous history, cultures, and reconciliation efforts.
Foundations is perfect for all learners, from individuals to businesses and teams. Contact us for custom pricing tailored to your or your organization's needs.
View full details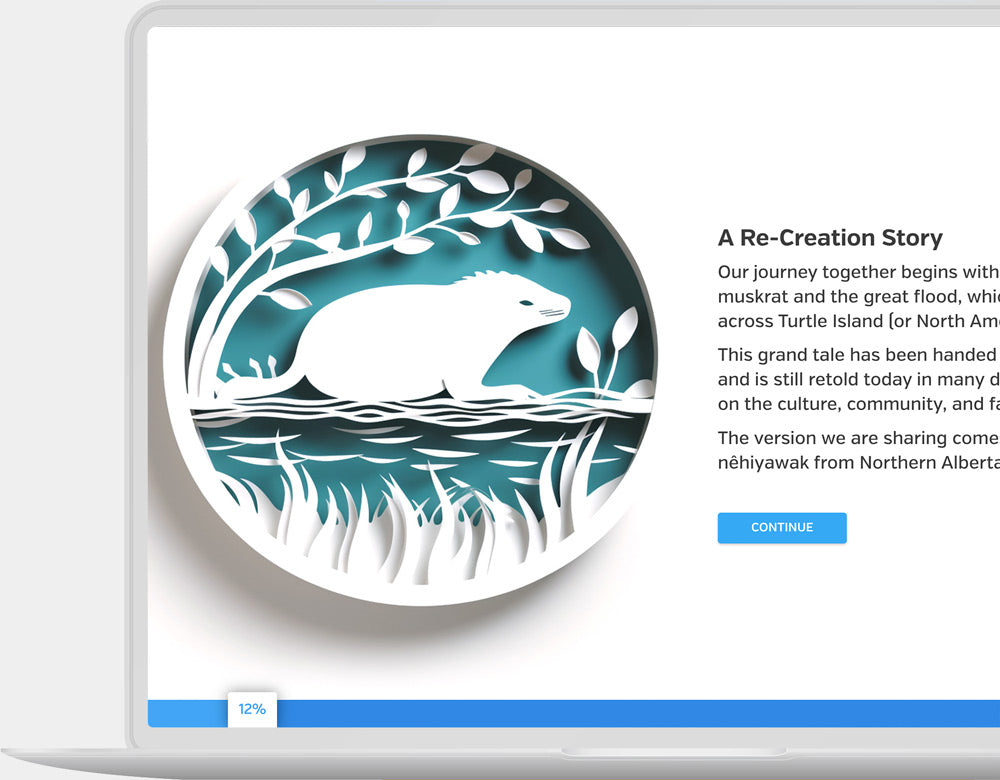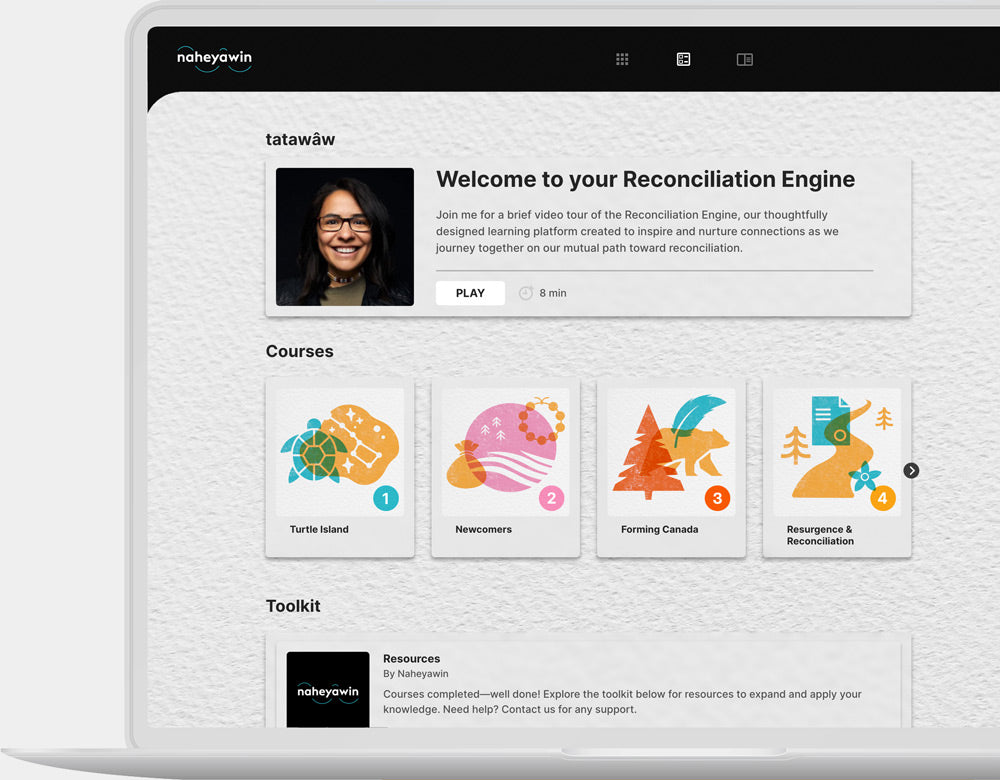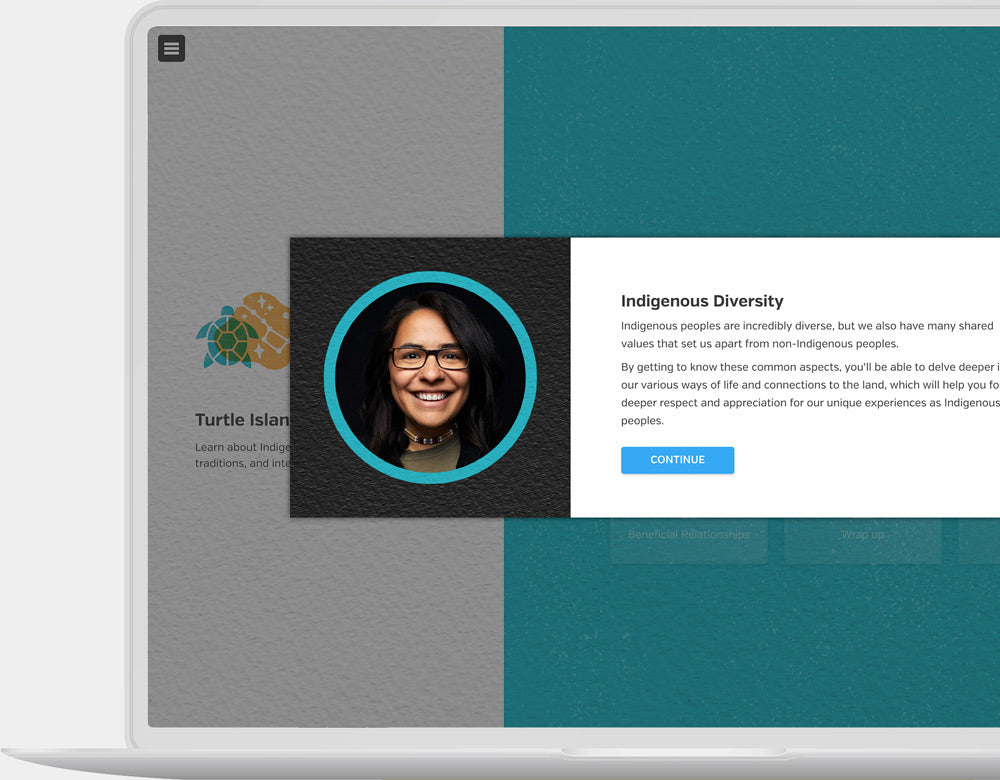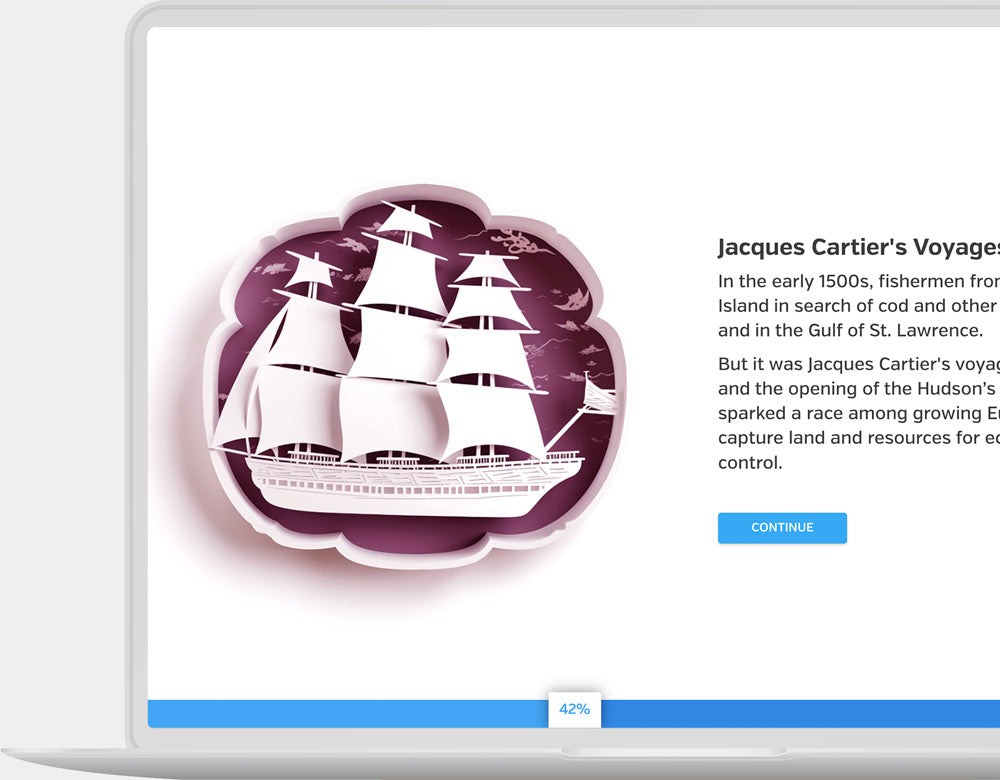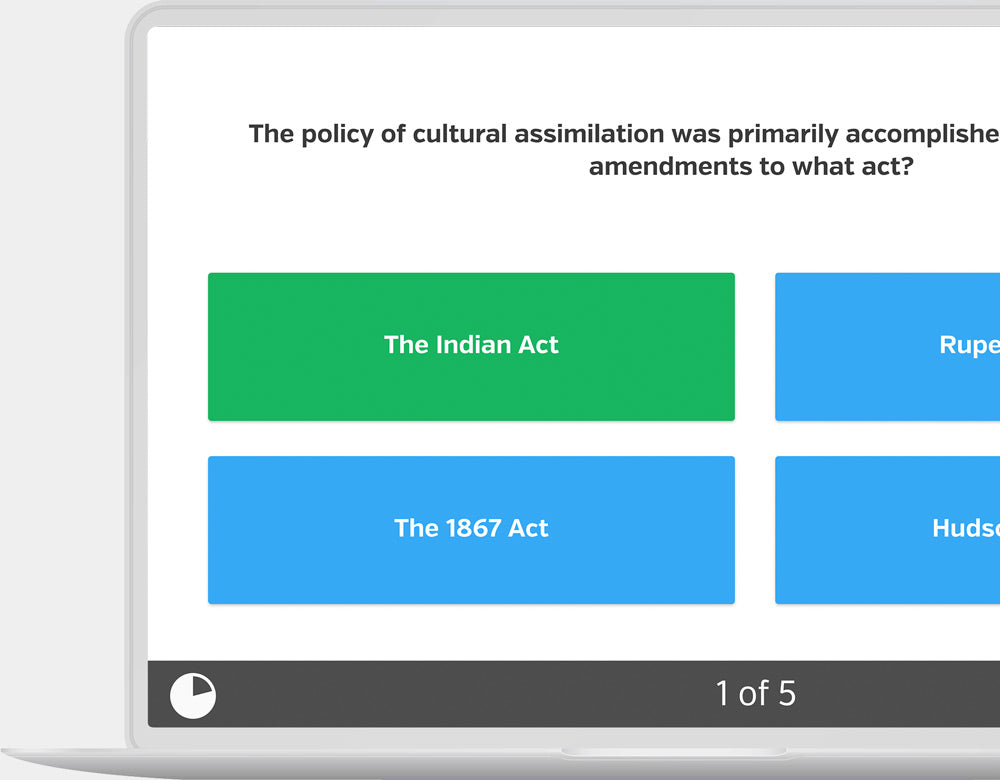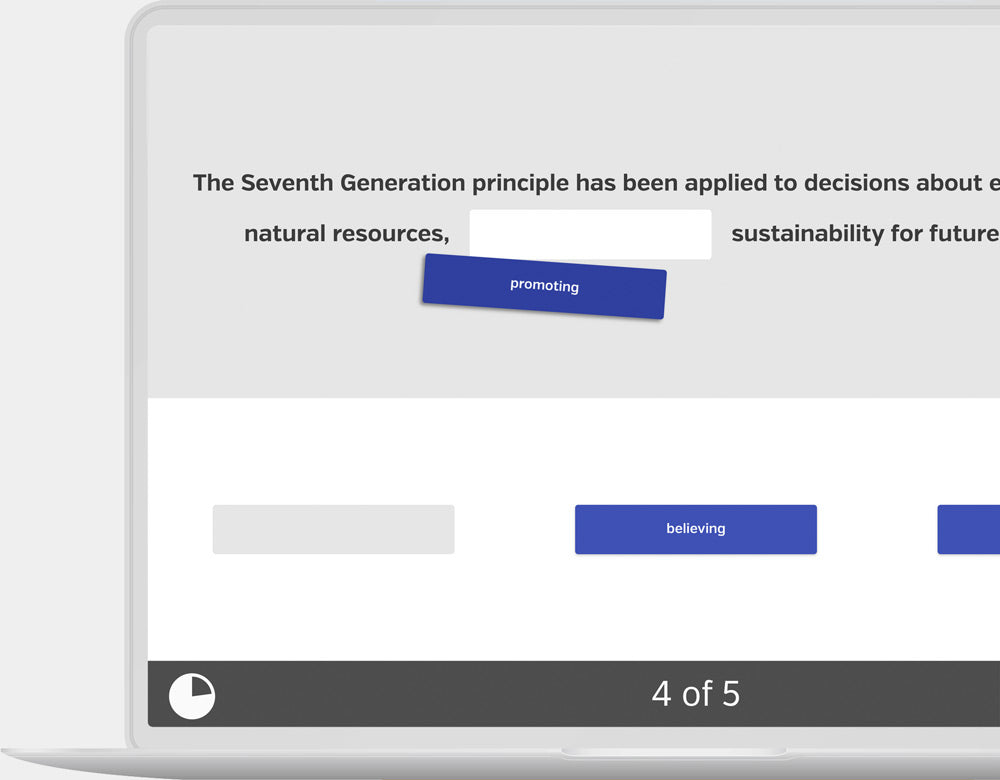 more about foundations
overview
Foundations consists of four immersive micro-courses, totaling one hour of engaging content on the journey of Indigenous and non-Indigenous peoples on Turtle Island (or North America):
Turtle Island: Discover diverse Indigenous cultures, storytelling traditions, treaty-making processes, and worldviews on Turtle Island, establishing a vital foundation for understanding and empathy.
Newcomers: Examine the dynamics between Indigenous peoples and European newcomers, and the ongoing influence of these interactions on Indigenous and non-Indigenous relations.
Forming Canada: Dive into the impacts of Canada's formation on Indigenous treaties and rights, the Indian Act, residential schools, and the Métis experience, equipping you with the knowledge to drive change and reconciliation.
Resurgence & Reconciliation: Explore the ongoing resurgence of Indigenous culture and reconciliation efforts, empowering yourself to contribute to a more equitable and inclusive future.
toolkit bonuses
In addition to the engaging course content, Foundations offers a collection of practical bonus resources in the toolkit, designed to support your deeper understanding and continued involvement in reconciliation and cross-cultural understanding:
Craft Meaningful Land Acknowledgements: Use our Creating Land Acknowledgements Worksheet, along with additional online resources, to craft thoughtful land acknowledgements that encourage ongoing commitment to meaningful engagement and action.
Advance Reconciliation Initiatives: Utilize our Creating New Initiatives Worksheet to design and implement reconciliation initiatives that contribute to a more inclusive, equitable, and just future. This resource guides you in grounding your efforts in essential principles while reflecting on the impact of these initiatives and advocating for lasting, genuine change.
Cultivate Authentic Relationships: Develop stronger relationships with Indigenous communities, organizations, and individuals through our Creating New Relationships Worksheet. This worksheet helps you learn how to approach potential partners, navigate cultural protocols, and plan for addressing potential tensions in pursuit of meaningful and mutually beneficial alliances.
Stay Engaged with a Calendar of Events: Remain connected to significant observances and events that honor Indigenous rights, cultures, and contributions. Our calendar of Indigenous-focused events guides you through essential dates, including National Indigenous History Month and National MMIWG2S Awareness Day, supporting your ongoing commitment to education and acknowledgment.
your instructors
Meet Jacquelyn and Hunter Cardinal, the sibling team behind Foundations. As Nehiyaw educators, consultants, and change agents, they bring their cultural background, diverse professional experience, and passion for promoting understanding and harmony among Indigenous and non-Indigenous peoples on Turtle Island. Read more about them here.
satisfaction guarantee
We're confident that Foundations will foster understanding, empathy, and lasting transformation in your journey through Indigenous history and culture. However, investing in your learning can feel like a leap of faith, which is why we offer a risk-free, 30-day money-back guarantee.
If, within the first 30 days, you don't feel that Foundations has benefitted you with enhanced knowledge of Indigenous history and cultures or empowered you to build cross-cultural understanding and make genuine progress, simply contact us to request a full refund.
faqs
How can I request a custom quote for my organization?

Organizations interested in custom pricing for businesses and teams can contact us to discuss their specific learning needs and receive a custom quote. This ensures that your team is provided with the appropriate learning experience tailored to your organization's requirements.
Can I access the Foundations course on any device?

Yes, the Foundations course is designed to be accessible on any device, including desktop computers, laptops, tablets, and smartphones. This flexibility enables you to explore and learn on your preferred device, providing a seamless learning experience.
What kind of support can I expect during my learning journey?

Content support is available via email from Naheyawin, providing assistance for any questions and recommendations for further learning. For technical issues, our technology partner TIQ will assist you through the provided support form, ensuring a seamless learning experience.
What is the 30-day money-back guarantee?

We believe in the transformative power of Foundations and offer a risk-free, 30-day money-back guarantee. If, within the first 30 days, you don't feel that the course has enhanced your knowledge of Indigenous history and cultures or empowered you to build cross-cultural understanding, you can request a full refund. Simply contact us to make your request and receive a hassle-free return of your investment.